A case for making your rental property feel like your dream home
There wasn't really a pivotal "Aha" moment, more a slow dawning that after 20-odd years of living in rental properties, it was time to finally make my temporary house feel like home.
And by that, I mean I bought myself a brand-new fridge, despite the fact that it might not fit into the specifics of the forever kitchen I'll eventually have.
I got permission from my real estate agent to paint my bedroom white to match the rest of the house instead of enduring the inexplicable purple and green walls that I hated every time I walked into the room.
I lovingly worked on my garden, bought and framed art and hung printed photos of my children instead of Blu-Tacking them to the old crappy fridge. I splashed out on a couple of great rugs, a coffee table and fancy bed linen. It was time to stop living in this state of impermanence.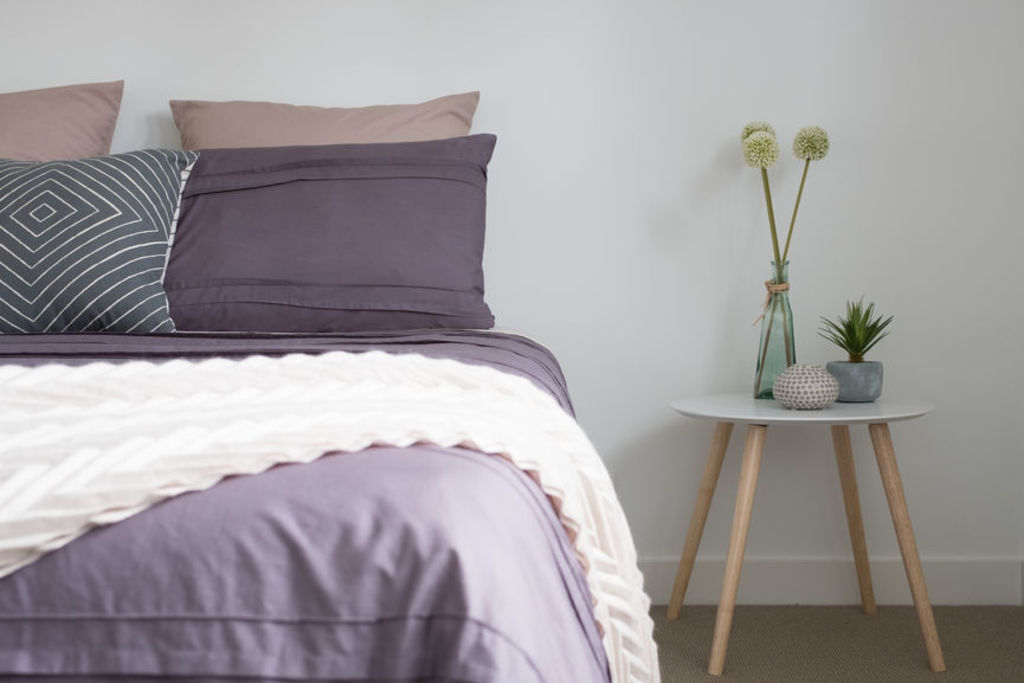 Renters now make up 32 per cent of Australian households, according to the Australian Bureau of Statistics, so maybe you know what I mean.
When you first start out renting, things like grey walls or a bargain-basement couch don't bug you too much.
However, whether out of life circumstances, choice, or unaffordable property prices, many of us are "still" renting in our 30s, 40s, 50s and beyond (other people's judgment, not mine) and, well, I've realised that we don't need to hold off on beautiful aesthetics for an arbitrary point somewhere in the future.
There were definitely a few mental obstacles to unpack first: what's the point of wasting money on frivolous house stuff when I'm trying to save to buy my own place?
Isn't it materialistic to feel that cosy rugs, or that hallway peg shelf I have in my basket on Etsy, will make me happy?
Also, what if I hate the new coffee table by the time I purchase my forever home?
At some point during 2020 I realised that this mindset wasn't serving me.
Did I really believe that only people who can afford to buy their own place deserve to live in a beautiful space? Interior designers, architects and the good people at IKEA all agree that our space has a very real impact on how we feel. And I want to feel cosy, dammit.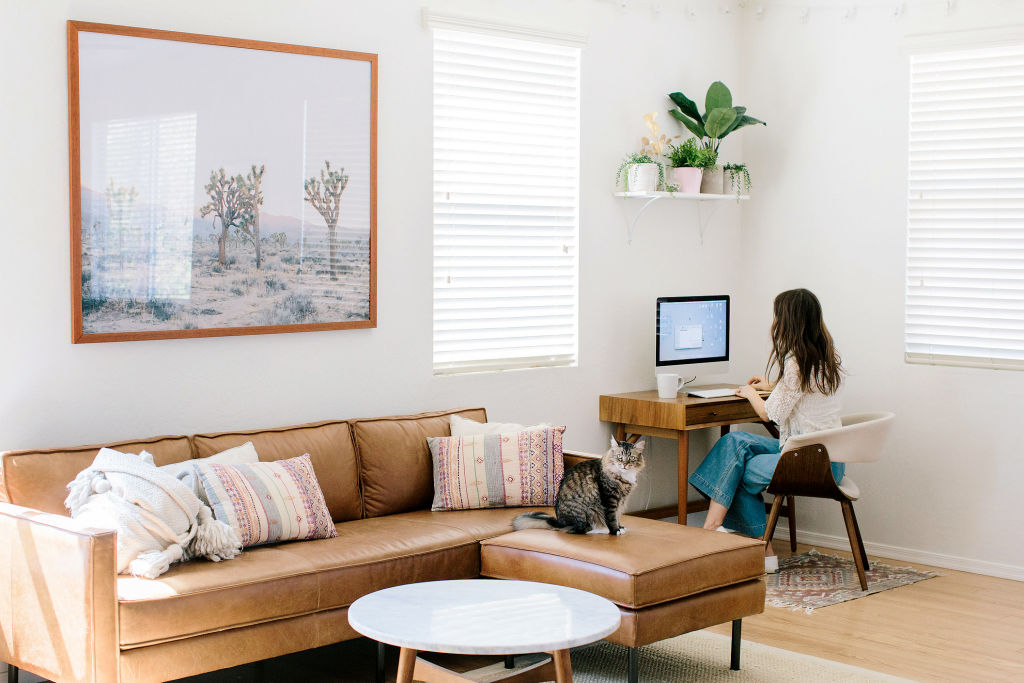 Home sweet home
I finally hedged into grown-up living by splashing out on a brand-new fridge and washing machine after years of second-hand Gumtree ones that always felt temporary.
Yes, I deserve them.
Then it became a whole project as I worked through each room selling unused things on eBay (air-fryer, kids' toys) and using the money to buy that circular jute rug I've been coveting for my living room and black Kmart frames to hang some prints that have sat rolled up in cardboard tubes for years. And on it went.
Other easy ways I found to create more beauty: hanging plants in your windowsills, oversized floor plants, and getting permission from your landlord to paint walls, hang up shelves, get brand new blinds.
And using mirrors, dim lighting, colourful bunting and floor lamps to create a mood.
Think of it as teaching yourself basic interior design while collecting quality items for your forever space.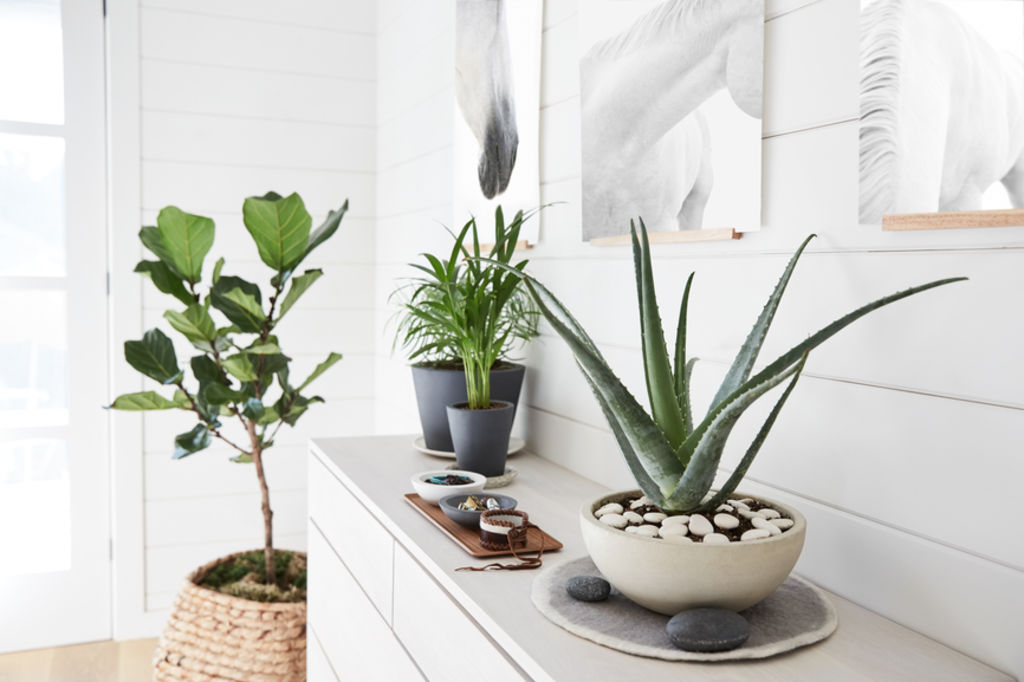 Now it's almost done, I'm not saying that my rental home is going to be featured on a "9 of the most beautiful rental home makeovers" article any time soon.
My house backs directly on to bush and, as a result, I've battled rats, mosquitoes, and mice, there is termite damage and I still hate the bathroom.
But the good thing is that none of this is really my problem. That's the joy of renting, you can have all of the fun of practising playing house and pass the bigger, costlier issues on to someone else.
Source : https://www.domain.com.au/living/a-case-for-making-your-rental-property-feel-like-your-dream-home-997712/?utm_source=email&utm_campaign=Newsletter_Updated_27102020&utm_medium=email&utm_content=none